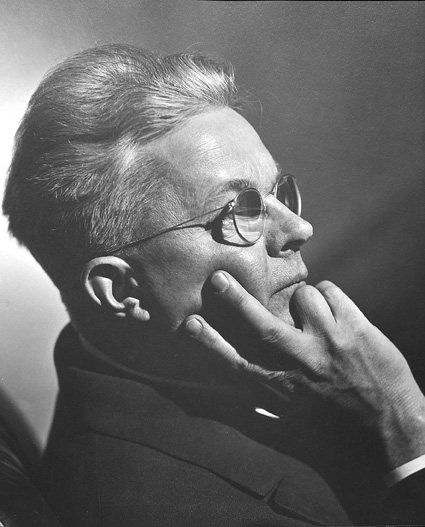 View trailer

DVD Available from Films for the Humanities & Sciences

Read "Roy Stryker's America" article in NPPA's News Photographer Magazine
Read the news article from Indiana University School of Journalism's, Newswire
Born of a "New Deal" article in the American Society of Picture Professional's magazine
See the Press Release

Stryker's America

A documentary film about Depression Era Photography

Roy Emerson Stryker was recruited by the U.S. Government to make a record of the successes of a Depression Era federal agency. As the Depression worsened dramatic and hard-hitting evidence was needed to convince legislators and the public that help was needed. Photography was the means to prove what exactly was going on. Not a photographer himself, Stryker enlisted an energetic and passionate group of photographers who traveled across America documenting the economic tragedy.

Stryker's America provides an insight on how this photo documentation project evolved and how Roy Stryker single handedly conceived and nurtured the mission.

The images from this collection include, Dorothea Lange's "Migrant Mother," Arthur Rothstein's "Dust Bowl" and Gordon Park's "American Gothic."

In the 1930's, there was no CNN, no Internet, and no nightly news that provided a comprehensive summary of the natural and economic tragedy. However, the still image was becoming an accepted medium that provided actual proof of events and situations, something that the printed word could not accomplish. The ensuing photographs from this select group of photographers showed hardship, anguish, and the misfortunes of many Americans.

With interviews from Beverly Brannan, Photography Curator, Library of Congress, Alan Fern, retired Director of the National Portrait Gallery, and Peter Kuznick, American University History Professor; they discuss the project and Stryker's ability that shaped the project.

The collection of images known as the RA/FSA/OWI collection operated from 1938-1943. (Originally part of Resettlement Administration, it was reorganized into the Farm Security Administration and then into the Office of War Information). These images were used in newspapers, magazines, books and exhibits. The photographs became a defining statement of the era.

As Gordon Parks quoted years after the project ended that photography was a powerful tool, "The camera was a weapon against poverty, against racism, against all sorts of social wrongs."

The collection of nearly 200,000 images showed America's courage. It was a window to show America to Americans. No other project like this existed before or was done afterwards. This project helped to define documentary photography and started the careers of some the 20th Century's most celebrated American photographers.

Comments


The Great Depression was a transforming event in America, and the New Deal programs that President Franklin D. Roosevelt forced through an at-times-reluctant Congress to deal with this economic catastrophe also transformed--and increased--the federal government's role in the daily lives of most Americans.
The amazing documentary photography record that was produced during this period to support FDR's New Deal was largely the brainchild of Roy Stryker, a former academic and low-level federal bureaucrat who nevertheless had the genius and the perception to harness the power of documentary photography during this dark hour of economic turmoil.
In the brilliant documentary "Stryker's America," producers Laurence Levin and Justin Schauble offer an objective look at Stryker and the cadre of young photographers who traveled the country capturing American life during the Great Depression. It is a warts-and-all look at a government effort that began as propaganda, reflecting only the positive side of federal relief efforts, and blossomed, under Stryker, into providing an honest look at all aspects of society in America between two World Wars.
A must-see for anyone who appreciates photojournalism and documentary photography.
Frank Van Riper, photography columnist, The Washington Post, author Down East Maine/A World Apart, Faces of the Eastern Shore, Glenn: The Astronaut Who Would be President.

The work of Roy Stryker and his FSA photographers was a seminal event in the history of documentary photography. Much has been written about the FSA project but only a visual documentary can do these iconic images justice. "Stryker's America" does it brilliantly and concisely, bringing the story of the conception of this historic visual record to a new generation.
Arnold H. Drapkin, Picture Editor TIME magazine (retired)
Congratulations! "Stryker's America" is a wonderful video profile of a significant period of photographic history. Although I've been looking at FSA photographs for 30 years, your "Stryker's America" gave me fresh and new insights on the importance of Stryker, the man, and the influence of the extraordinary project he guided. I very much enjoyed the information provided by the experts you interviewed, much of which I was not aware. I should think every student of photography would benefit greatly from viewing your "Stryker's America." Job well done.

Kathleen Ewing, Director, Kathleen Ewing Gallery, Washington, DC, Executive Director, The Association of International Photography Art Dealers
"Stryker's American" is an amazingly beautiful project.... the quality is exquisite… I am very impressed with this documentary… wow! --- All of the shots are beautifully placed and the sequences of the photos unravel so perfectly, very well done, very well produced.
Laurie Scheer, TV Producer, Author and University Lecturer
"Stryker's America" is an excellent description of how Roy E. Stryker led his photographers at the FSA to be honest, accurate, and deeply sensitive as they went about the nation documenting the Great Depression.
James P. Blair, National Geographic photographer, (Blair worked for Stryker on the Pittsburgh Project)